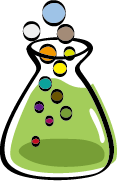 ●

Product applications for Wastewater Treatment:
There are kinds of products for use in Wastewater Treatment produced by CORE UNION CHEMICAL CORP.These products will be introduced with form description.
Item

Product

Description

Characteristics

Decolor Agent

Bleaching and Coagulation Agent DAHFLOC

To the suspended particles contain anionic charge in the waste water, DAHFLOC is perfect for coagulation by neutralizing and bridging the electric charge.

DAHFLOC is liquid, easy handling & easy application.
DAHFLOC neutralizing the electric charge, good binding condition can be reached.
DAHFLOC can easily coagulate all the anionic dyes, surfactant, or the other agents in process, and such insolvable agglutination formed can be separated from water easily.
Not only in dying process, DAHFLOC also can be easily applied on sewer water for suspension particles separation.