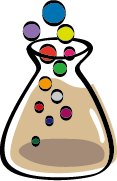 ●
Product applications for Coating industry:
There are kinds of products for use in Coating industry produced by CORE UNION CHEMICAL CORP.These products will be introduced with form description.
Item
Product
Description
Characteristics

Dispersing Agent

PF-580

PF-580 Series are polycarboxylic acid type high-molecular surfactant specifically designed for use as pigment dispersing agent for decreasing the viscosity well.

Specifically designed for use as pigment dispersing agent. It gives very high efficiency in dispersing inorganic pigments into water and also in lowering the viscosity of pigment slurries, ex, Satin white、Zinc Oxide、CaCO3、AL(OH)3、TiO2、Clay、Talc...etc., and markedly lowers the viscosity of slurry.
The pigment suspension produced with PF-580 series is so stable to be heated that its viscosity remains unchanged at increased storage and application temperatures
When PF-580 series used as a dispersing agent for paper coating pigments, especially for coating mixes in which a starch binder is incorporated, it has effect to hold the viscosity level of pigment slurry and keep the viscosity the same.

Thickener

DSVD

DSVD is a thickener applied to pulp and paper industry. Other applications include stabilizer for suspension polymerization and thickener for water-soluble paint.

DSVD is a dispersant for producing the new engineering chlorinated polyethylene plastics by water phase suspension method and it is also an excellent dispersant for architectural coatings.
Thickener for water-soluble paint
Thickener for pulp and paper industry.