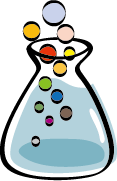 ●
Product applications for Leather Industry:
There are kinds of products for use in Leather Industry produced by CORE UNION CHEMICAL CORP.These products will be introduced with form description.
Item

Product

Description

Characteristics

Degreasing Agent

Low-foaming decreasing Agent LA series


Degreasing agent LA series is a non-ionic degreaser, in fur and leather production processes with low foaming and highly effective degreasing properties; and with effects of emulsifying, moisture and disperse. Good performance for removal of natural oils attached to the leather. Also very stable for acid, base or salt, and therefore, LA series are widely used in the leather manufacturing process.

Soaking, liming:Degreasing agent LA series can quickly rewettingtheleather, make it sinking into the water.
When Glycolysis:Degreasing agent LA series can remove the excess fat, stains on leather are also good wash bleach effect.
Chrome tanning, tanning, dyeing:For uniformity of color,Degreasing agent LA series will also help.