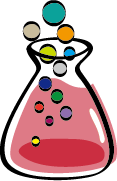 ●Series Products for Use in Textile Industry:
There are kinds of products for use Textile industry produced by CORE UNION CHEMICAL CORP.These products will be introduced with form description.
Item
Product
Description
Characteristics

Antistatic
Agent


DAISTAT D

DAISTAT D series are anionic
phosphoric acid type agent

DAISTAT D series is excellent for both Disperse dyes & Reactive Dyes, for the performance on antistatic, especially applying on polyester, nylon and the compounding.
There is NOT any influence on the rubbing fastness of the dyes.
NO corrosion happened on any equipments, so can be used in any facilities.
Compatible with anionic or non-ionic softeners and smoothing agents, easily application in processing
In addition, it improves the softness & smoothness of the fiber treated.

Bleaching Assistance Agent

BRITE

BRITE is waste paper deinking and CTMP bleaching assistance agent

Replace the current peroxide stabilizer and also can reduce the dosage of silicate, then protect peroxide deposing, help bleaching.
In waste paper deinking, can improve the performance of flotation cell, increase the cell gain; can help suitable the changes of waste paper; when raw material vary, it can help keep production stable; can do some help for flotation selecting, improve the ash and ink removal, keep fiber in the system, benefit yield improve.
When produce CTMP, can stabilize peroxide and benefit bleaching; For peroxide stabilization, it is much better than normal chemical: e.g., when use silicate, although after dilution, it is still colloid in water. When water quality isn't good, the colloid that silicate forming will cover the heavy metal and then stick to the fiber which destroy a lot peroxide.
When it is used in deinking process, not like normal chelating agent and peroxide stabilizer which also chelating the free calcium ion. Brite won't effect, so can improve deinking performance; also suitable for waste paper varies.
The structure of Brite also can affect the flotation selecting, can improve yield reducing cost.
Lower silicate dosage, without peroxide stable agent, resulting in lower COD, lower water treatment cost.