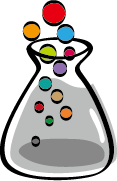 ●
Product applications for Plastics industry:
There are kinds of products for use in Plastics industry produced by CORE UNION CHEMICAL CORP.These products will be introduced with form description.
Item
Product
Description
Characteristics

Dispersant

Resin Dispersant

This product is developed specifically for use as a dispersing agent in plastic materials processing.
Which is suitable for resin polymers such as PVC, TPE ,TPU ,etc., which can present conventional in processing and extending.

There are many factors which could inflect the difficulty of processing and product in materials processing, such as the melting amount, Softening Point, fluidity and defective rate.
No physical properties (tensile stress, elongation…) are affected by adding this dispersant to improve the fluidity. In addition, material cost would be little down by this replacement of base polymer.